The current Helios knife unit range incorporates the following models:
J Series, JS Series, JA Series, JE Series, RB Series TL Series & EK Series.

J, JA & JS are available with shear cut and razor cut heads. RB incorporates a single razor or a Stanley knife and the TL a multi razor cassette. All of these knife systems, where possible, incorporate as standard an automatic knife protection guard.
EK series knife units are a family of crush / score cut but with a variety of different functions such as removable head cassette or back slit / half cut.
J Series knife units
J series knife units are Helios's newest development.
J series knife units incorporate many features which enable easy setting and operation.
The latest 2020 launched J1-19 is a narrow width pneumatic knife unit with the capability to slit down to a width of 20mm but at production speeds of up to 1000m/min.
The new J1-19 incorporates either 2 upper or 2 lower 37mm wide linear bearings which are mounted onto corresponding upper or lower a precision slide. A 20mm slit width can be achieved because the upper and lower mounted linear bearings overlap each other as shown in the photo. Utilising 2 slides per knife unit makes the new J1-19 very stable indeed.
The new J1-19 incorporates the latest high precision bearing in the knife head for smooth high speed slitting. J1 allows the customer to adjust cant angle and knife depth engagement on the machine. J1 incorporates a brake in be back face of the knife unit which applies pressure to the guide bar to assist side load setting. A Rack and pinion knife unit movement system is supplied as our standard.
The J1-19 knife units are shown below.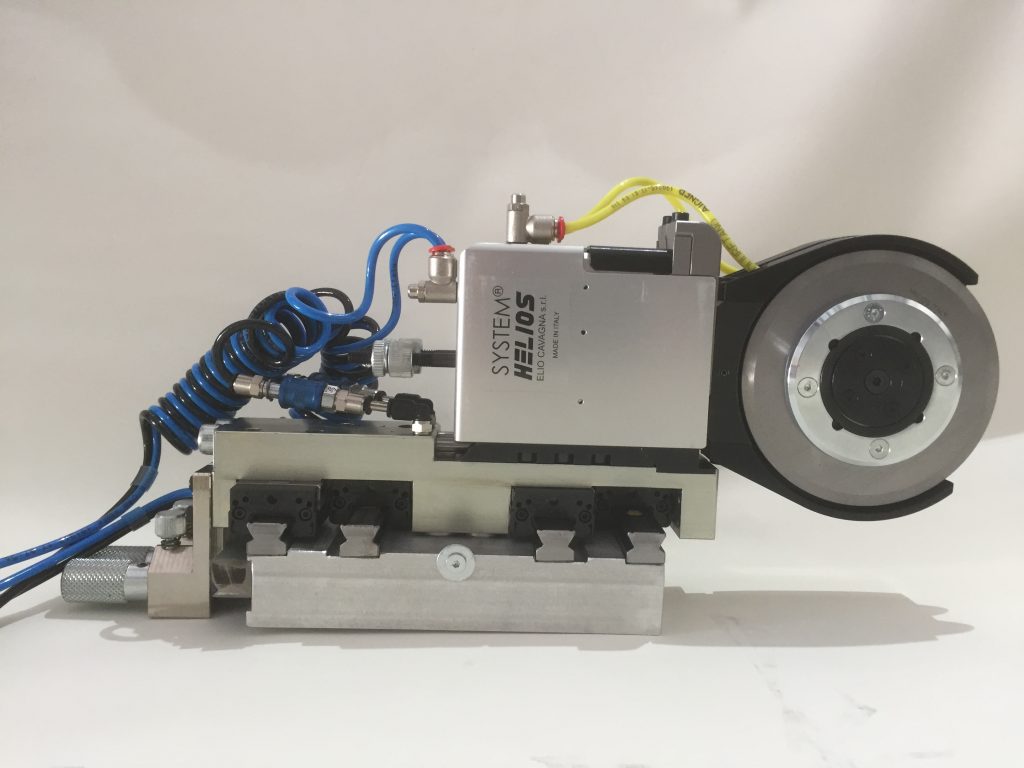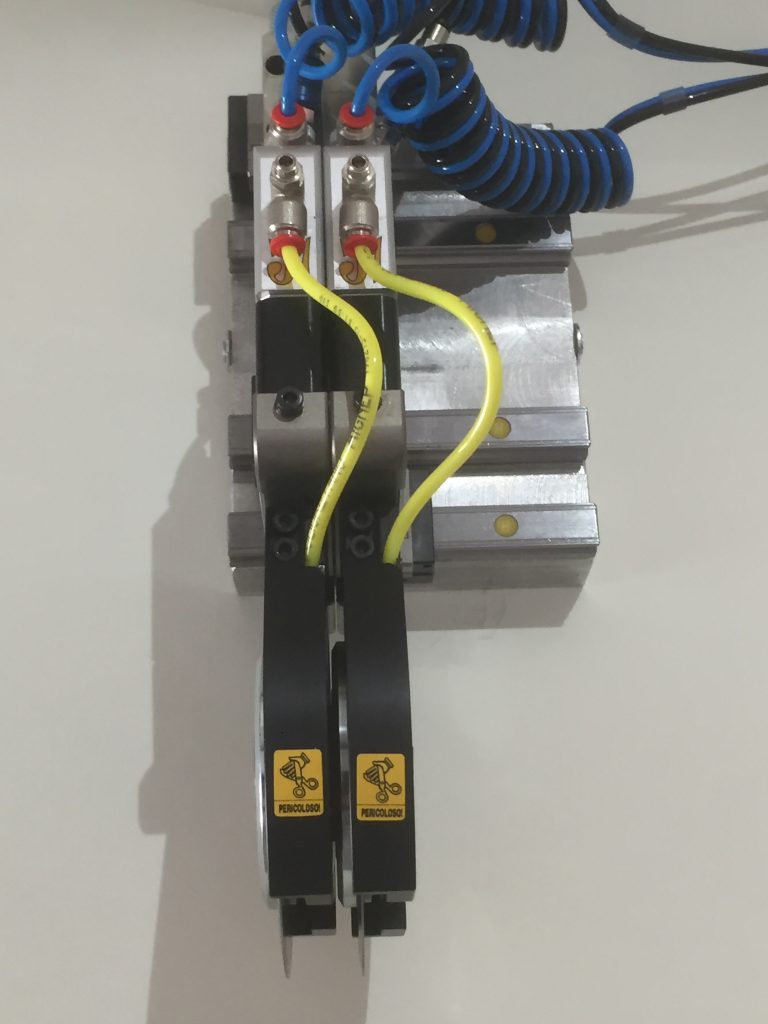 In addition to the J1 features listed above, the J2 and J3 Knife units also incorporate:
Automatically retracting shear cut knife safety guard. The guard completely covers the knife until air is applied massively reducing the cut risk when working in close proximity to the knife units.
Twin linear bearings and slides for excellent cutting stability and easy knife unit movement.
Micrometer knife depth adjustment
J series knife units can be supplied with shear cut and razor cut knife heads. Changing between shear cut and razor cut is simple and quick.
The J2 knife unit is shown below.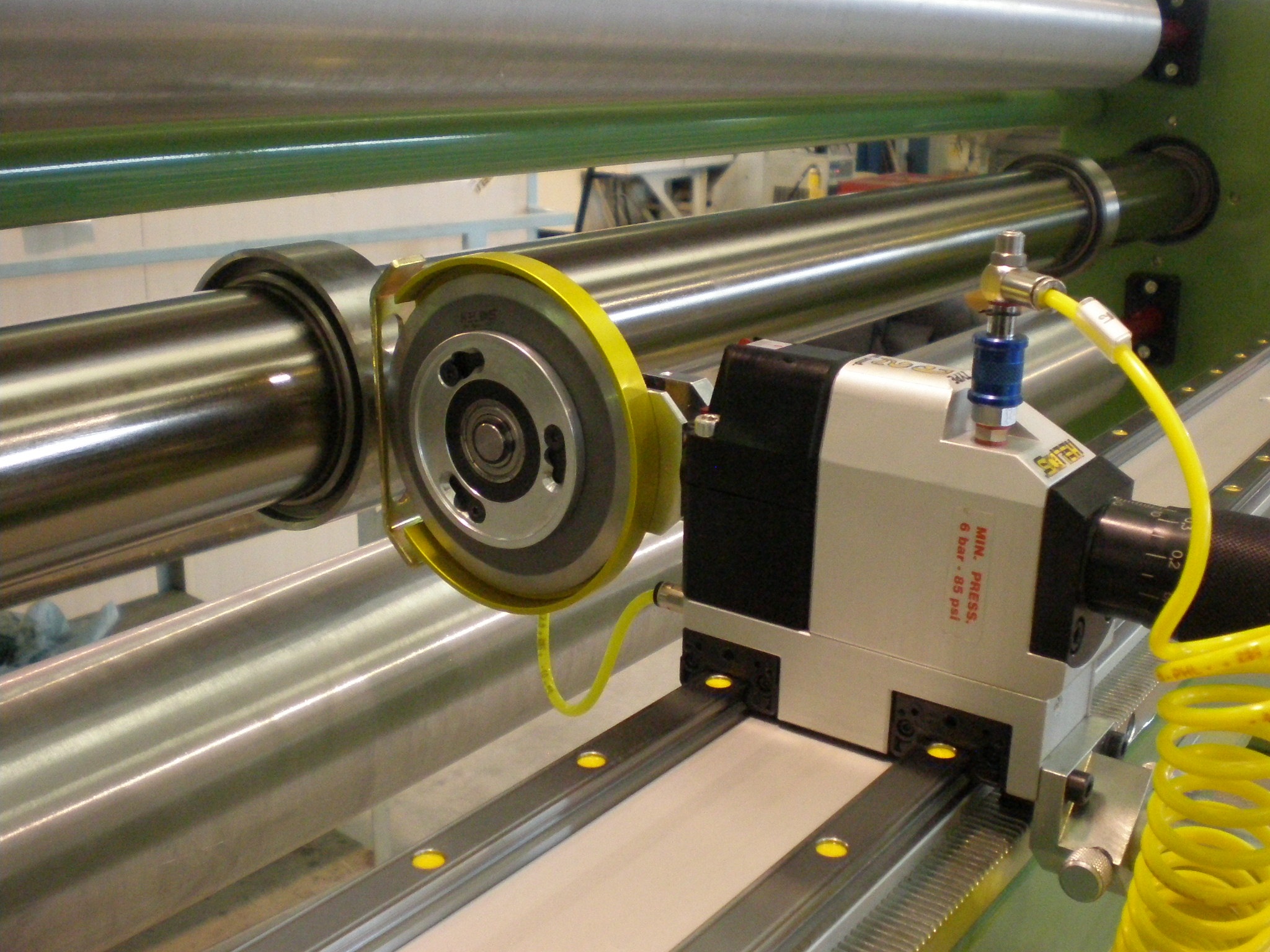 JS, JA & JE knife units are designed as an upgrade for customers who have previously purchased E2, A2 and S2 knife units. Many of the advanced features of the J series are incorporated. Knife units can up uddated without the necessity to replace the existing knife unit mounting system.
TL & RB Razor and Stanley knife units
The photo's below show the S4 TL107C (left) multi razor knife head in the rest and work position and the RB single razor or Stanley knife unit (right) in the rest and work position.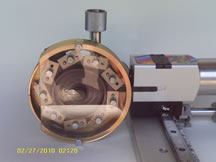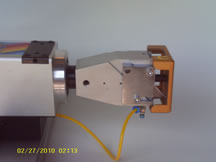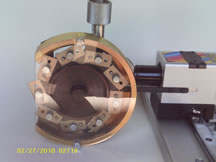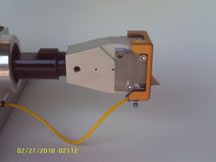 The benefits of replacing existing slitting units with new Helios slitting units can include;
Improved cut quality.
Reduction in knife usage due to precise knife load setting through the 'Soft Cut' knife head.
Reduction in cut risk to operators with Helios's advanced knife guarding systems.
Potential improvements in operating speed due to the stability of Helios knife units.
Crush cut knife units
Helios crush cut knife units are very robust and designed for years of trouble free operation.
The EK range is available as a crush cut unit, a variable pressure mechanically restricted crush cut or a back slit unit / half cut unit.
EK units can also incorporate a removable cassette head and a knife unit brake.
Crush cut knife units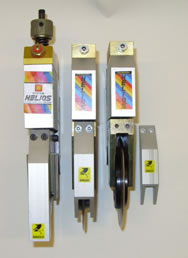 Crush cut module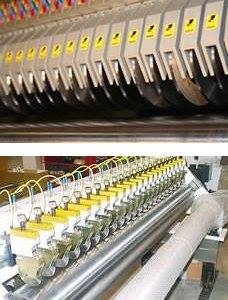 Spare parts can normally be supplied for older series of knife units such as E Series and A Series although it is planned to phase these out longer term.