Webtek UK and Helios can engineer a cutting solution to suit your specific slitting needs, be it a retrofit of new pneumatic knife units onto an existing machine or the replacement of the entire slitting section including bottom knives.
When we replace the existing pneumatic knife units with new Helios pneumatic knife units we also replace the existing dovetail bar with a Helios guide bar which incorporates linear slides and a rack and pinion movement system, as shown on the right.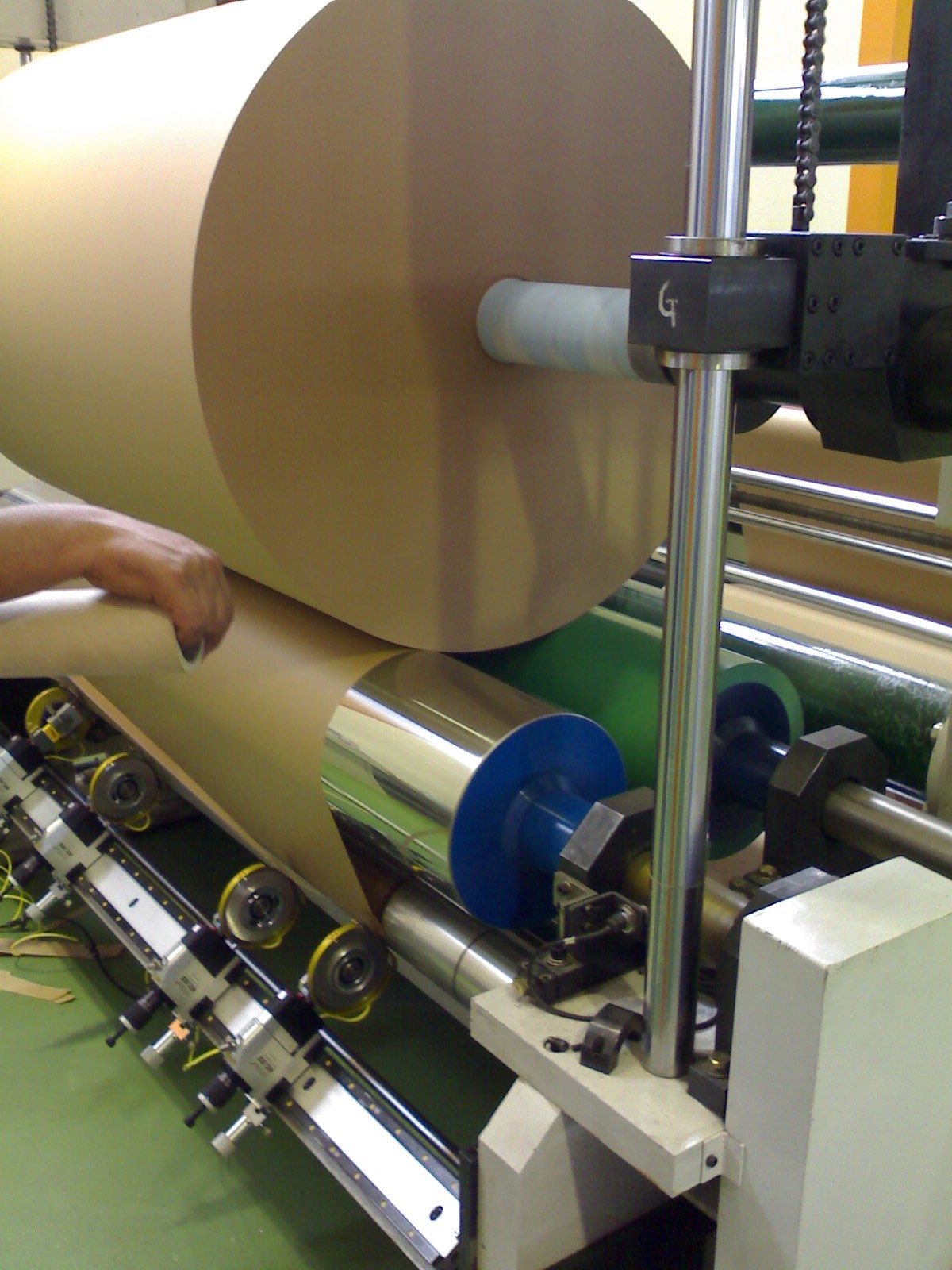 When retrofitting an existing machine the slitting geometry of the old knife units can usually be maintained.
If required we can also supply a new mounting beam onto which the new Helios knife units and guide bar can be mounted and pre-assembled at the factory before delivery to site.
Replacing the beam as well as the guide bar and knife units can be a quick solution where machine down time available to fit the system is restricted.
A slitting 'module' complete with side frames, cross beams, motor, pneumatic system, drive system as well as pneumatic knife units, bottom knife shaft and bottom knives can be supplied to replace an existing system which has reached the end of its operational life or to add in line slitting onto a machine which does not currently have this facility.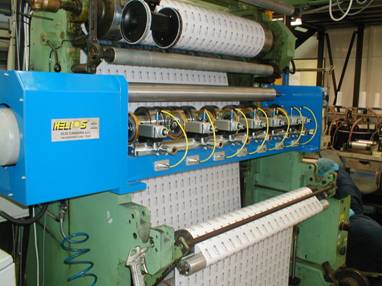 The benefits of replacing existing slitting units with new Helios slitting units can include;
Improved cut quality.
Reduction in knife usage due to precise knife load setting through the 'Soft Cut' knife head.
Reduction in cut risk to operators with Helios's advanced knife guarding systems.
Potential improvements in operating speed due to the stability of Helios knife units.