Elio Cavagna manufacture a comprehensive range of automatic knife positioning systems under the brand name 'Helios'
Systems are available for retrofit onto existing machines or for inclusion within new machine builds.
Shear, crush and razor cut knife units can be automatically positioned. The Helios control systems allow slit pattern details to be remotely loaded by the production department and recalled by the machine operator or alternatively programmed by the operator at the machine before running the job.
Slit configurations can be stored in the system memory to be recalled at a later date.
The range of systems available includes bespoke knife setting systems which allow for a minimum slit width of 30mm to be achieved on narrower conversion machines.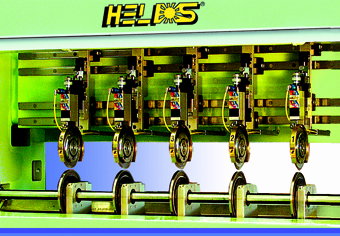 Mid range knife setting systems utilising a single drive shaft for process speeds up to 600m/min.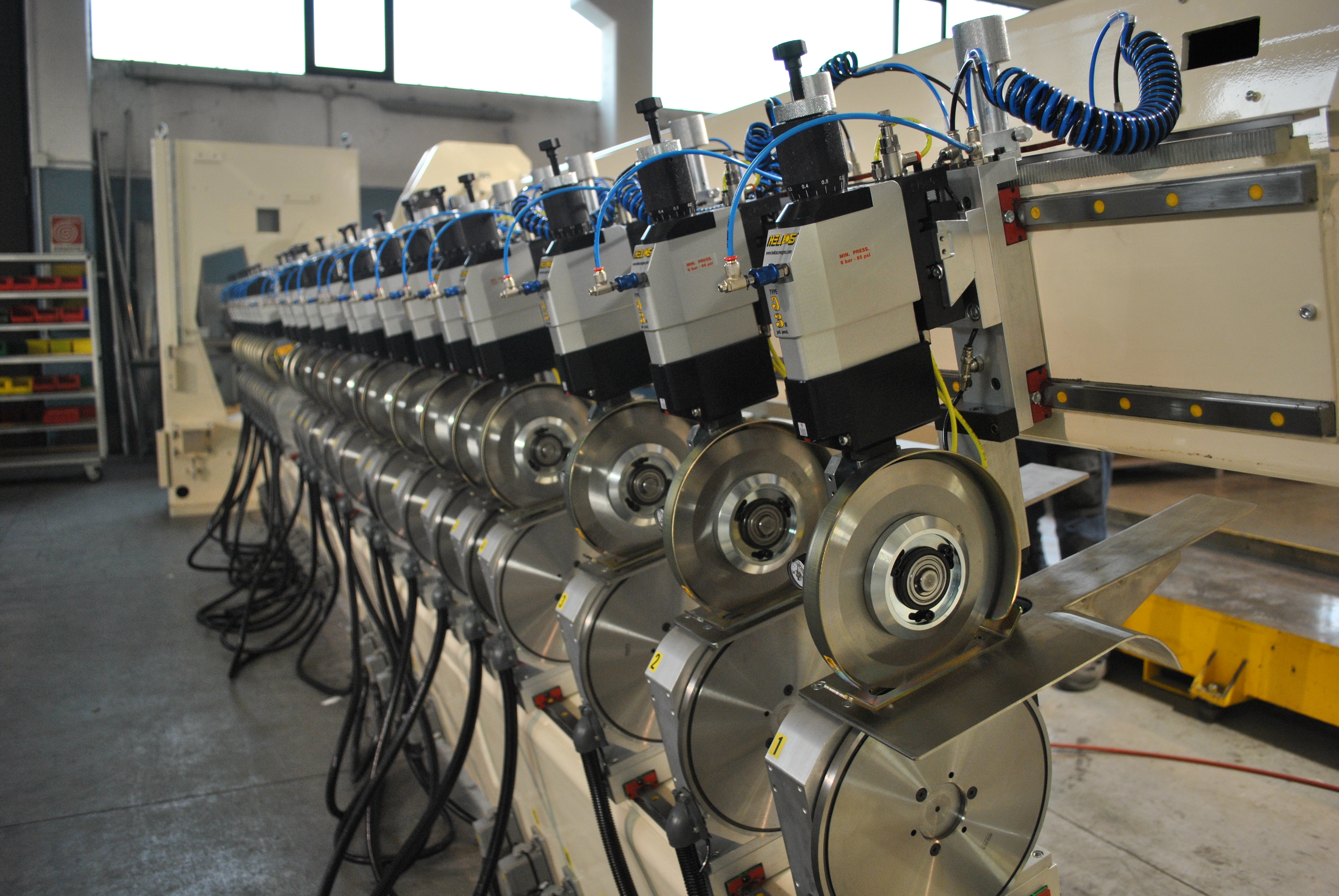 High speed system with individual driven bottom knives for process speeds up to 2000m/min and a minimum slit width of 100-150mm.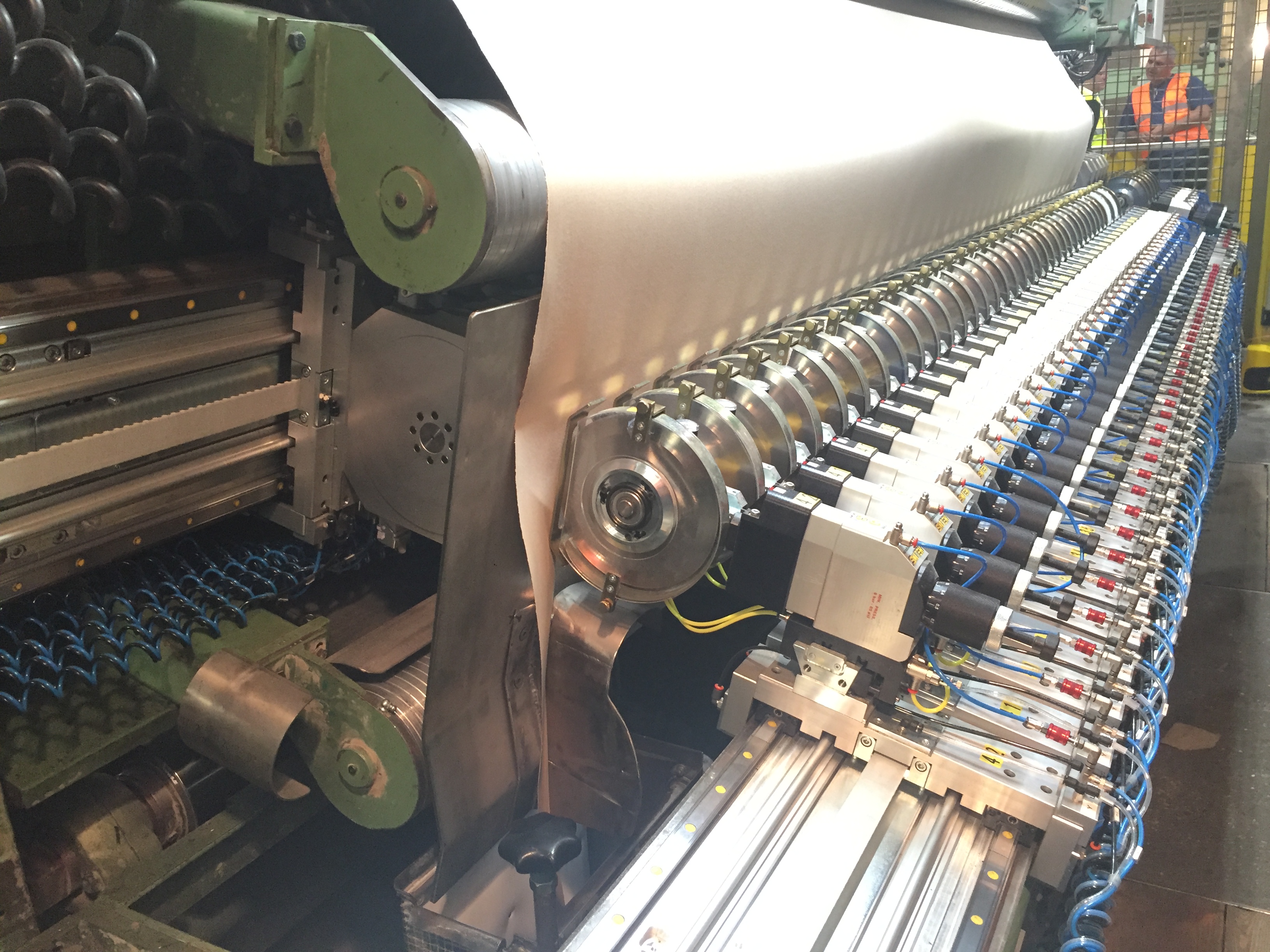 And at the top of the range the latest IBD system capable of process speeds up to 1100m/min with a minimum slit width of 50mm or an increased machine speed of 2300m/min but still with a very impressive minimum slit width of 80mm.
The IBD system utilises patented H1 drive motors specifically manufactured for Helios.