IONstream 5.0 is an AC based static elimination / neutralising systems used for the neutralisation of static charges present on a substrates surface. High voltage is used to generate alternate positive and negative ions at a frequency rate of either 50 or 60Hz depending on local input voltage supply.
If the target material surface is positively charged it will attract and accept the negative ions generated by the system and reject the positive ions (the opposite applies if the surface charge is negative.
IONstream 5.0 is a 'conventional design' rugged, industrial quality, efficient 5.5KV static neutralising system. IONstream 5.0 high voltage generator can power up to 4 individual neutralising bars.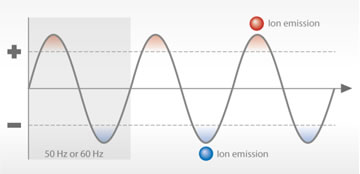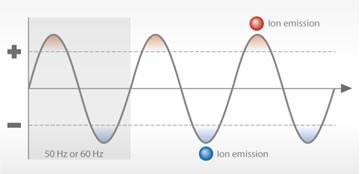 Active high efficiency electrostatic neutralising system.
Especially suitable for industrial applications which demand reliability, quality and safety
Highly efficient up to substrate speeds of 600m/min
100% Static discharging capability up to 300mm from substrate surface
10mm Emitter pin pitch for maximum neutralising efficiency
'Self healing' long life emitter pin technology
'E-field' optimised neutralising bar profile
Resistant to many common cleaning solvents
Robust aluminium profile body

Active high efficiency electrostatic neutralising system with contamination monitoring and feedback function.
Especially suitable for critical applications where 100% control and monitoring are required
Potential free contact for status monitoring
Function primary side
Function secondary side
Conductive material contamination monitoring

Active high efficiency electrostatic neutralising system with contamination monitoring and feedback function for EX applications.
Especially suitable for critical EX applications where 100% control and monitoring are required
Ionstream 5.0 F based platform
ATEX certified electrostatic neutralising bar
II 2G Ex mb IIA T6 (-20º ≤ Ta ≤ +50º C